05 Jun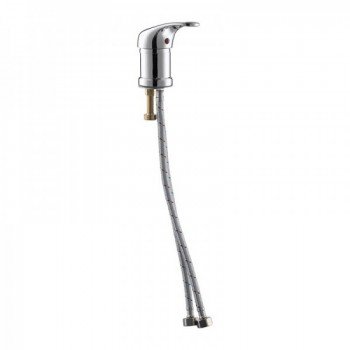 Posted By
0 Comment(s)
392 View(s)
Cheap faucets made of zinc and other metal alloys are sold on the market, but zinc alloy faucets are harmful to the human body and are not durable.
When buying a faucet, pay attention to:
- mixer surface gloss - no oxidation stains
- there must be no excessive gap between the agitator lever and the agitator body when it is raised
- The mixer must not be light in weight. Too light a mixer is a sign that the product is made of cheap metal alloys that are not durable.
The body of the quality faucets we sell is cast in copper, which ensures the durability of the faucet body (corrosion-resistant, antibacterial). Manufactured according to the latest casting technologies, taking into account the requirements of precision equipment. We can classify the faucet as ecologically clean products.
High-quality polishing, three-layer galvanic coating of at least 10 microns gives the faucet exceptional beauty and durability. The body elements of the faucets are lubricated with silicone grease, which ensures the durability of the rubber parts and protects the parts from rapid wear.
Comes with: flexible connection hoses, fasteners.